Regular price
$119.00USD
Sale price
$39.00USD
Unit price
per
Sale
Sold out
PRODUCT FEATURE
2 Ways of Wearing, Wireless and Wired
MIVOX F2 provides two ways of wearing. You can wear it like a regular wireless earphone when you are on a walk or driving. You can also connect the neck cord with the earbuds magnetically when you are jogging or in crowded places where you don't wanna drop your earbuds.
Half-in-Ear Noise Canceling
MIVOX Special Half-in-ear noise canceling design means you could leave your ear breathing while still enjoying the immersive music experience. 
Charging While Listening to Music
The neck cord of MIVOX F2 not just hooks the earbuds, but also charges the earbuds.  It means you don't have to put your earbuds back into the charging case when you need them immediately.  The neck cord can provide another 14 hours of battery time for the earbuds.  
Click to Charge, Automatically
Unique MIVOX F2 PinPoint Magnetic Technology enables a quick and easy connection between the earbuds and the neck cord in mere seconds. The magnets have been designed specifically to fit between the cross-section of the earbuds and the cord, keeping its minimalist design while ensuring a stable connection and continuous charging under any circumstances.
N52 Magnet
During connection, MIVOX F2 uses the Neodymium iron boron powerful magnet. NdFeB's magnetic strength possesses the highest product performance, its forging process is complex, and the small area's magnetic solder link is exquisite technology.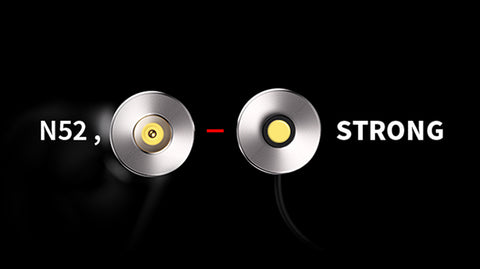 The casting process of liquid silicone is done through LSR injection molding, which is often used in ba products and medical products. However, most sports headphones use solid silica gel, which is often used in industrial products such as rubber.  Long-term use can prove to be detrimental to the human body.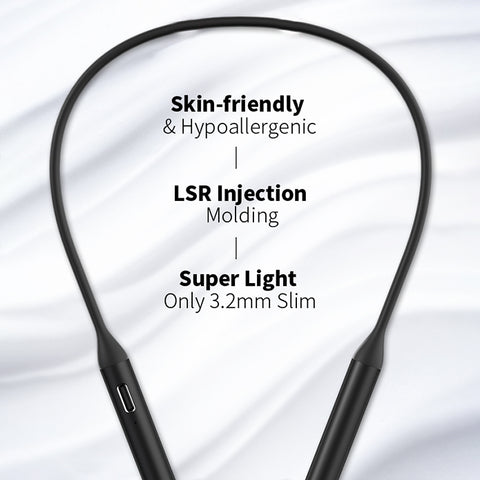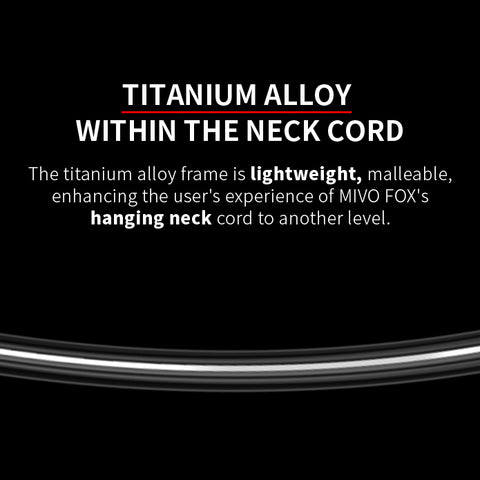 The aluminum alloy tube has a built-in battery that can charge the earbuds when they are connected.  Its texture is light, rust-resistant, and gorgeous.
Product Parameters:
Share
View full details